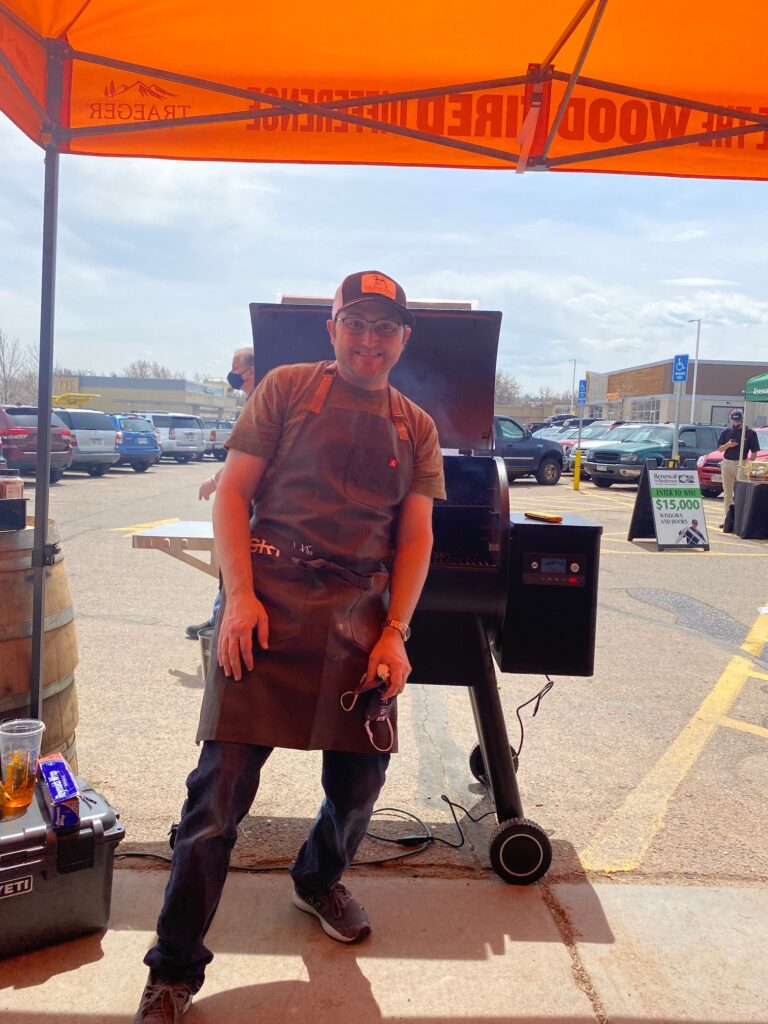 About ThisJewCanQue
The social brand @ThisJewCanQue was created in March 2017 by Denver native Adam McKenzie. Inspired by the Instagram content that he found motivating and educating, the brand came about as a way to share an emerging love of all things outdoor grilling with an ever-expanding global community. Not a skilled cook at the outset, Adam's new passion came about when he and his wife were gifted a Traeger wood fired grill as a wedding present. From there, his skill have grown and his focus has accelerated and today @ThisJewCanQue is a go-to source for weeknight grilling inspiration. 
Since its humble beginnings with just a few hundred followers, ThisJewCanQue has grown into a thriving community of grilling enthusiasts and interested newcomers who turn to the channels for recipe ideas, grilling tips and lots of pictures of meat. Active on a every major social platform, ThisJewCanQue seeks to make weeknight grilling and smoking accessible and achievable for every backyard cook. Among the largest social media brands focused on BBQ, @ThisJewCanQue continues to try to bring innovative, delicious and simple Traeger grill recipes to the ever-growing community of enthusiasts. 
ThisJewCanQue began with an Instagram account and has since grown to provide weeknight Traegering inspiration, easy recipes and simple-to-follow instruction on a number of channels:
And a weekly email newsletter with tested and proven recipes
About Adam
Seventh-generation Colorado native Adam McKenzie created @ThisJewCanQue to share his love for and skill at grilling, smoking and BBQing. With an intentional sense of irony (Adam is Jewish), his love of pork, beef and all things outdoor cooking has evolved into a robust platform on which fellow BBQ aficionados have congregated.
Posting content created through his home cooking, Adam cooks on Traeger grills and is hard pressed to name a favorite Traeger grill model. He's become known in his circle of influence for his Saturday morning meat slicing videos, which have garnered many million views.
Not one to shy away from challenges, Adam is always looking to expand his repertoire and try new things. He cooks from his suburban Denver home that he shares with his wife Isabel, their infant twins Beatrice and Bodie and their Goldendoodles Halley and Maggie.
Published Cookbook Author & ThisJewCanQue Spice Blends
Collaborator with Spiceology, providing four distinct, custom-created grilling seasoning blends. Available online and in specialty shops across the US and Canada. 
Featured On
Interviews & Articles
Events & Appearances